BA in Technology Management
BA in Technology Management
Secretariat email:ba.lm@biu.ac.il

What is Technology Management?
In today's world, pioneering technologies and technological innovations impact and shape a variety of diverse organizations from a range of sectors and industries. 21st century organizations understand the power and competence of technology and harness its merits to maximize their revenues, expand into new markets, advance improvements, and execute tasks. It follows that technology managers are key players in today's industry, owing to their ability to identify these novel technologies and to assimilate them in everyday work, yielding optimal results. 
Technology management focuses on the design, development, operation, and use of technological products. It concentrates on providing various services to companies and organizations in order to increase their market value and efficiency. Specifically, technology managers help organizations navigate within the evolving technological world by detecting technological needs, developing creative solutions, and providing advanced technical support. The responsibilities of people in this position include implementing the technological infrastructure and maintaining the efficiency of the hardware, software, networks, and communication systems. That is to say, technology managers offer advice on the use and exploitation of technological innovation for the purpose of improving and upgrading business processes. They supervise, point people in the right direction, and inform them about technological advancements. They focus on putting forward possible technological solutions to business problems and on ensuring that the proposed initiatives are effectively implemented.
21st century organizations are in need of skilled employees with managerial proficiency and unique interdisciplinary qualifications that combine business management and technology, and allow graduates to make in-depth data-based decisions in a technological environment. A bachelor's degree in technology management successfully meets the current labor market needs; namely, it integrates between disciplines that till now were taught separately. The curriculum bridges the gap between practice and theory, thus providing students with the leverage to pursue a long-term future career in a developing and desirable field. Bar-Ilan University is the first academic institute in Israel to offer this unique and innovative program, the only one that combines business management and technology. Smart business management includes supervision of the entire process, from the development stage to marketing, from leading the acquisition process to the implementation of the best technological tools according to the organizational type, aims and budget. Such qualifications demand distinctive training, knowledge, and expertise, all of which are provided by this innovative technology management program.            
The Program's Vision
The program's goal is to instil in students comprehensive knowledge about technology management and provide them with practical tools that will assist them in managing IT departments. The objective is to provide the required qualifications whether the students are developing new technologies or trying to harness technology to fulfil organizational needs.
Ultimately, the curriculum prepares and qualifies the students to work in a variety of positions such as: technology, business development, management, project management, product management, etc.
Curriculum
The general term "technology" encompasses computer and information system, advanced instrumentation, landline and mobile telephony, internet servers, automobiles, robotics, etc. "Technology management" denotes two aspects that complement technology: (1) management of the learning processes and assimilation of technologies in organizations, and (2) management of development processes in organizations through focusing on the advance of new technologies. Every organization utilizes the diversified technologies existing in today's market and strives to exploit them in the most intelligent and efficient way, one that will extract the full business and organizational potential. The variety of courses offered in the framework of the degree in technology management, along with the interaction between them, will provide graduates with the requisite knowledge in the field and situate them in the forefront of technology in an ever-changing world. This innovative program, the only one in the country, integrates theoretical, practical, and relevant knowledge with apprenticeship and acquiring field experience.     
What Can You Do with a Degree in Technology Management?
A lot. Technology management has become a fast growing field with many career opportunities. Every business – regardless of size or type – needs a technology manager, so qualifying in this profession guarantees finding work, job security, and career advancement. Technology managers are in demand. They are sought after by a wide variety of diverse entities such as financial companies, insurance companies, governmental organizations, medical organizations, manufacturers, and essentially any business that has to deal with large numbers of clientele and employees. Furthermore, unlike other academic programs, a degree in technology management is not only theoretical but also practical, preparing the student fully for the most sought-after and vital jobs of tomorrow. Qualifying in this profession will open the door to locating a wide range of managerial jobs in the field of technology, including management of:
• Technology acquisition.
• Information systems.
• Instruction in/assimilation of new technological systems.
• Technological development in the high-tech industry.
• Patent registration.
• Development projects.
• Recruitment of talented and suitable candidates.
About the Program
The program prepares its graduates to manage IT departments in organizations that use technology and also organizations that aim to develop new technologies. Graduates will be trained to manage two complementary aspects: on the one hand, technology acquisition processes, and on the other hand, technological development and assimilation of new technological systems. So if you enjoy problem solving, working with the latest technologies, project management, and motivating and inspiring other people, then a career in technology management is the right path for you. This program is intended for people who are not content with simply learning about an interesting and rewarding field, but in addition to that seek a unique program that will prepare them to face future challenges. The program boats the following outstanding features:
• An innovative and unique program, standing in the forefront of current technology and foresees the future. 
• A comprehensive curriculum, encompassing the entire spectrum of the field.
• Unique courses, handpicked for this program, and in some cases created specifically for it.
• The finest lecturers in the field, each with a substantial academic record and proven field experience.
• Gaining practical work experience that goes beyond theoretical understanding and grants students the opportunity to gain proficiency in the field in which they seek to work.  
The Curriculum of the Technology Management Program:
* Please be aware that there might be some small changes in the curriculum.
The technology management program includes a wide array of courses. The knowledge obtained in these courses, along with the interaction between them, together provide graduates with the requisite tools to become skilled technology managers, whether in organizations that use technology or in those developing new technologies. The program comprises designated courses especially developed for the curriculum, with the intention of providing graduates with the essential skills and perspective to help organizations fulfill their business potential. This can only be achieved via intelligent and informed technology management, and by competent management of the development environment, be it technological or human.  
The curriculum is diverse and includes foundational subjects such as performance analysis and statistics, alongside unique topics such as generating an organization's financial value through its information systems, development and management of information systems, business intelligence, research and development, legal aspects of technology management, risk management, start-up management, computer decision support systems, and more. The preeminent lecturers in the field, each bringing vast experience in technology management, will teach varied, unique courses. which include analysis of real life scenarios.  
The curriculum also includes a final practical seminar in how to build a start-up from scratch, from the initial creative idea and all the way to product presentation. Here, we aim to examine how students apply the knowledge they have attained to a real case study, and to provide students with practical and up-to-date experience in this line of work. The seminar is taught by the program's lecturers.
The program reflects the evolving and dynamic nature of technology management; as such, it is constantly being updated. Every year, the curriculum is enhanced with additional courses and new topics (for example: artificial intelligence, machine learning, decision making in support systems in a big data environment, E-commerce, programming with Python). To conclude, the employment opportunities for the program's graduates are vast and diverse, and incorporate the different facets of technology management in organizations (technology acquisition management, information systems management, instruction and assimilation of new technology systems) in addition to technology development management in the high-tech industry (patent registration, development project management, recruitment of suitable candidates, etc.).
Information on admission requirements for international applicants and new citizens  

---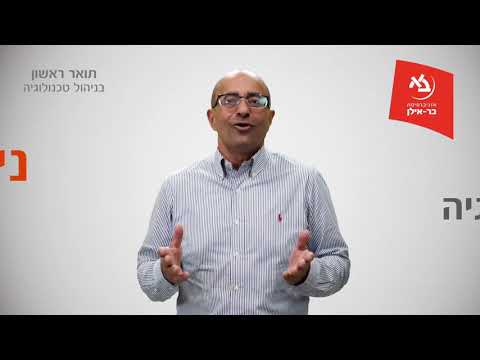 Why study technology management
---
Course Name

Lecturer

Course Description

Information Technology Management

Mr. Arik Edelman

The course's aim is to introduce students to key terms in the field of information systems infrastructure, and to present general principles of information systems, cloud technologies, Big Data and IOT. Students will learn about database structure and will write queries to segmentation and analysis of data in Access.   

Technology Management 1

Dr. Hanan Maoz

The course provides an in-depth introduction to technology markets and industries, through a broad and encompassing lens. It outlines how to develop analysis tools and managerial tools for products, services, and technology markets, as would be expected from a CTO (chief technology officer). Furthermore, the course will survey the theoretical frameworks and management strategies preferred in today's global industry when analyzing and evaluating production processes, along with the implementation, marketing, and administration of innovative technologies in a competitive environment. The course will feature several case studies from the local and global industry, and will provide professional aspects from the business and practical world that are accepted locally and globally. The course focuses on providing an introduction to technology management in diverse entities such as enterprises, technological projects, and start-ups. Its goal is to provide a modernized 'toolkit' for technology management in the 21st century and to offer a broad theoretical infrastructure for understanding organizational and engineering structures in managing technologies, including planning, execution, and supervision of product development, and implementation of information systems. The course presents a vast array of tools, methods, and industry standards, and builds a broad taxonomy of managing technology infrastructures.          

Technology Management 2

Dr. Hanan Maoz

Information and Communication Technology Management Part 2 is a natural continuation of the course Technology Structures (part 1). The course focuses on information and communication technology from the standpoint of the CIO (chief information officer) and the head of administration. Among other things, the course will present current trends in the global information industry, display defined technology requirements processes in enterprises, and exhibit software, hardware, and communication systems development methodologies, while focusing on intelligent management of technological projects and the right frameworks in which to incorporate them. Additionally, the course will cover unique technology and information systems such as cloud technologies and implementation, resource management systems (ERP), and customers and suppliers management systems (SCM, CRM). The course presents a vast array of tools, methods, and industry standards, and builds a broad taxonomy of managing technology systems and applications. The course will include several case studies from the local and global industry (Salesforce.com, Israel Chemicals Ltd., The Government ICT Authority).  

IT Project Management

Dr. Yael Deutsch

Comprehension of the stages, practices, and processes of a project. In this course, approaches, methods, and techniques fostering successful management of a project will be studied and demonstrated. The course will review the entire process leading to successful execution of a project, with emphasis on technological projects.     

Decision Support Systems in Industry

 

Dr. Ron Weitzman

Students will become familiar with and understand methodologies and processes of knowledge building within an organization, and be shown ways to exploit this knowledge in order to implement computer-based decision support systems. The course will expose the students to decision making support systems in organizations. It will present the interaction between these and computer information systems, and survey approaches to developing decision making support systems according to various types of organizational decisions: descriptive systems, forecasting systems, data mining tools, and artificial intelligence. The course offers examples from the industry and experience in implementing decision making support systems.  

Decision Making in Technology Management

Dr. Ariel Rosenfeld

Students will come to know and understand the fundamental methodologies of managerial decision making, with an emphasis on technological environments, research, and development. The course centers on the rational decision making model and forecasting decision making in the real world. During the course, classic static optimization and machine-learning case studies will be examined.

Database Design*

Mr. Arik Edelman

The student will comprehend in depth the topic of databases and the ERD diagram, while using the development environment of the SQL Server. The field of data science and its usage in the area of business data analytics includes technologies and methods which enable collecting and processing large amounts of data from diverse – and not always organized – sources. This data enables business organizations to achieve significant business insights and to significantly improve their business performance. The course deals with the principles of SQL. Students will practice, in a computer laboratory, the varied technologies, tools, and solutions that SQL provides and will understand the connection this language has with the business world.

Business Intelligence

Dr. Ron Weitzman

Students will gain familiarity with data management methods in companies and organizations and how they are distributed. The course's objectives are to present the students with different types of data, allow them to develop skills in forming databases, and teaching them how to use artificial intelligence tools in business in order to analyze and present the data. During the course, a methodology for database management will be introduced and a method to retrieve data/building search queries will be presented. The students will also gain experience in building an artificial intelligence system that can be implemented in the business world.

The Unprecedented Role of Computers and Information Technology*

Mr. Arik Edelman

Production in industrial factories and commercial businesses in the financial world is an intricate process based on numerous production stages and resources, and a large amount of data, all of which is reflected in information systems. Problems in areas of logistics such as acquisition, inventory, maintenance, conveyance, and managing supply networks, demand complex information systems that will enable use of analytical tools for data analysis. Therefore, the goal of this course is to convey the knowledge, tools, and practical experience needed to implement the presented methodology via information systems – developing and understanding them in depth, on the basis of examples from the industrial field, and integrating practical tools such as Excel, SQL, and Python. The object is that, by the end of the course, the student will be able to clearly define the development requirements of an information system, while comprehending its components and architecture; and even to take an active role in the development process of such a system.         

Financial Management for Technology Start-ups

Dr. Shmuel (Mula) Cohen

This course teaches basic terminology in funding and financial management. The purpose of the course is for students to learn the basic skills and work methods of financial management in technology companies. This knowledge is vital to planning financial policies as part of the firm's larger business strategy. Moreover, gaining this proficiency will boost their grasp of related topics such as marketing strategies and production.    

Analysis and Design

Dr. Ron Weitzman

In this course, students will study the methods of information technology development, and particularly the stages of the planning, analysis, and design. During the course, students will be exposed to methodologies and techniques of information technology analysis and design and how these are incorporated in organizational work processes: initiation of an information system; exploration of a current situation and characterization of familiarization with the analytical tools by using a UML approach and a data dictionary; system design stages; definition of the database scheme; implementation of an information system; maintenance of an information system; establishing an information system; analysis and design of a website for the system.    

E-commerce*

Dr. Ariel Rosenfeld

Shopping and commercial activity is currently in the process of migrating from physical shops to online stores. The aim of the course is to provide students with significant knowledge about the theoretical and practical principles of E-commerce from a technological, theoretical, and mathematical standpoint. The course surveys various topics currently at the forefront of research and industry concerning the use of computers for commercial and economic activities. In addition, the course will describe innovative technologies in online advertisement and in virtual currency.

Marketing and Design of Technological Products*

 

One of the main objectives of marketing science is to achieve customer satisfaction by forming value-based customer relations. In the marketing arena, and especially in the high-tech industry, gaining a lead in the market or overtaking the competition represents a milestone in marketing operational and strategic thought, and involves complex planning and marketing concepts. Hence, the course's purpose is to set out the fundamental terminology – theoretical as well as practical, managerial as well as operational – required in order to truly understand marketing science, and specifically, technology marketing. Course participants will be exposed to a current view of marketing philosophy, from the initial stage of marketing analysis, product planning, and market pricing, to implementation of the most suitable market channels. The course will be taught through a managerial and practical prism, which will provide a contextual exposure to market applications operating in large organizational frameworks.        

(Year-long) Research Seminar: A Guide to Launching and Running a Start-up

Dr. Amir Elalouf

Dr. Hanan Maoz

A year-long seminar involving practical study of professional topics relating to the core of the technology industry in Israel. The course's goals are to review, learn, analyze, practice, and implement theories, models, and techniques of entrepreneurship and innovation in building start-up companies. The course will review a broad spectrum of methods and processes accepted in the global industry that characterize the challenging entrepreneurial world of the 21st century. The theoretical and practical background provided, combined with data implementation through building mock start-ups (students, in groups), will help students understand the challenges of the world of entrepreneurship and prepare them to cope with the accompanying obstacles. This is a practical course. It includes a simulation of building a company and allocating positions, forming a strategic plan, designing product specifications, using software to design and develop prototypes, building 'lean canvas', writing a business and marketing plan, and even a public fundraising presentation of the project.         

Theoretical seminar: Advanced Topics in Technology Management

Dr. Amir Elalouf

Dr. Hanan Maoz

Dr. Ariel Rosenfeld

The course will concentrate on theoretical learning of advanced issues in technology management, in line with current (2019-2020) trends in the technological, local, and global market. The course's goals are to review and analyze advanced theories, practical models, and methods and procedures, in order to understand the technological challenges facing organizations today. The theoretical learning will progress via three main subjects: (1) Digital transformation: challenges of technological changes in large enterprises, in the fields of product development, procedure transformation, and design of positions and professions. (2) Managing projects portfolio and ICT governance. (3) Artificial intelligence and presenting its business value in the industry.

Competencies gained in the course: (1) The ability to analyze an academic article in the field of technology management, according to an accepted professional approach. (2) Incorporation of a business article into an academic one in order to identify and analyze practical connections and influences occurring within the technology market. (3) The ability to conduct a professional interview with a technology manager from a related field. (4) Presentation of the managerial and technological content via multiple perspectives (academic, business, practical experience in the industry).     

 Legal Aspects of Technology Management

Atty. ACCT. Eitan Abdo

Providing students with general knowledge of leading terms in commercial and business law that students might encounter in their role as technology managers, and especially contract law, standard contracts, and intellectual property laws. The course will tackle the modern legal challenges posed by the ever-changing technological world, along with aspects connected to technology management. The course will also present the unique terms and content relating to this specific area. Topics taught will include: contracts, standard contracts, electronic contracts and online transactions, copyright in the digital world, databases as organizational assets; and also, trade secrets, fair-trade standards and trademark protection. The course will feature frontal lectures, discussions, event analysis, and simulations. 

The Foundations of ERP and E-Business

Dr. Shalom Broyer

Students will become acquainted with the financial and operational processes in an industrial organization and of the systems constituting the base for its management. 
* Elective course
---
The lecturers
Mr. Arik Edelman
An independent IT development expert in an Excel environment, with experience in excess of 20 years in financial organizations such as large insurance companies and the largest banks in the Israeli market and investment houses. An accomplished lecturer for over 20 years at diverse academic institutes such as Ariel University, College of Management Academic Studies, Holon Institute of Technology, and the Peres Center for Peace and Innovation. In addition, Mr. Edelman is a mentor for first year students in the College of Management Academic Studies. 
Mr. Edelman is in charge of developing technological courses for BA and MA degrees, develops innovative tutorial tools, and implements advanced teaching methods which include novel techniques and integration of technological tools to advance and improve instruction. 
Dr. Amir Elalouf
Head of the technology management program, lecturer and researcher in the department of management at Bar-Ilan University. An expert in developing efficient algorithms, he specializes in scheduling theory and computer simulation, and lectures about these fields in Israel and abroad. Dr. Elalouf has vast experience in managing software system development in E-commerce and planning and designing unique managerial applications. He advised the Israeli Defense Forces regarding computer simulation and assimilation of analytical calculation tools, and counselled organizations regarding business development and assimilation of software system. He is an advisor and a member of the board of directors in a start-up that engages in technology development.          
Dr. Shalom Broyer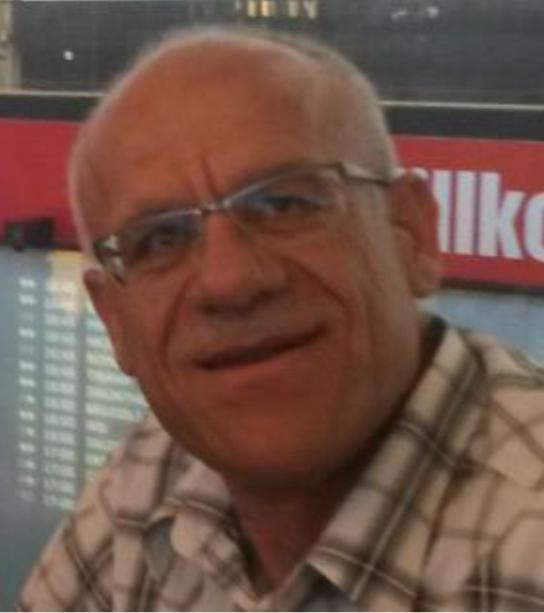 The CEO of leading software company Maxsoft, which specializes in implementation of ERP systems in the industrial market and in the agricultural world. 
Dr. Shmuel (Mula) Cohen

An expert in finance theory, investment principles, options and derived properties, finance management and Israeli financial markets. Dr. Cohen has vast experience in training and qualifying bank employees in regard to trading stocks in the financial markets in Israel and abroad. He researches corporate governance and conducts performance research in the financial market. Dr. Cohen also dedicates time to practice as a consultant in the areas of company funding and financial management, and in value evaluations, including providing expert opinion in court.  
Dr. Alex Coman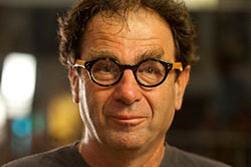 An expert in information systems and in creating financial value, Dr. Coman lectures about these topics in Israel and abroad. He has published dozens of papers in leading academic journals, and is a financial commentator on television shows and in newspapers.
Dr. Yael Deutsch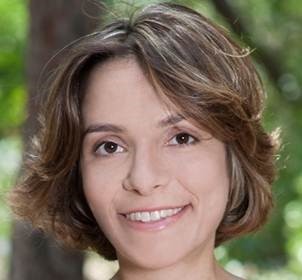 An expert in developing mathematical models suitable for solving decision problems for practical applications, in conditions of uncertainty and in a competitive environment, while using tools of optimization and game theory.
Dr. Dvir Kaveh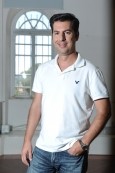 A psychologist and organizational consultant, one of the first researchers in Israel in the field of positive psychology and its implementation in organizations ("positive organizational scholarship"). Dr. Kaveh has accumulated experience in advising civic and business systems, as well as developing leadership skills among managers and employees.   
Dr. Hanan Maoz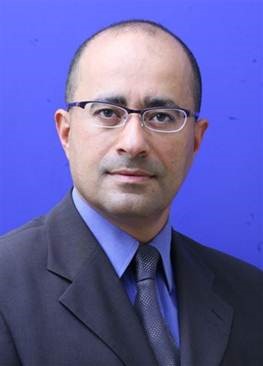 An expert in technology management in entities and start-ups, Dr. Maoz specializes in performance and risk management in technological fields. He researches business and technological development of information and communication products, and assimilation of technological growth and entrepreneurship strategies into ongoing organizational activities. He has held various senior managerial positions in both the local and the global high-tech industry, and in global companies that trade in NASDAQ (IBM/Lotus, Oracle Corp., AudioCodes).       
Dr. Ariel Rosenfeld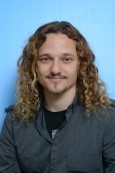 Lectures in the department of management at Bar-Ilan University, specializing in artificial intelligence, autonomous agents and multi-agent systems, human-agent interaction, machine learning, and human factors in systems. 
Dr. Ron Weitzman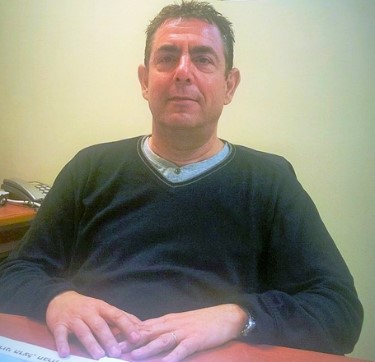 Specializes in information systems in intricate production environments, and in medical information systems. Dr. Weitzman has vast experience in implementing computerized solutions in the fields of production management, performance measurement, formation of organizational measurement systems, and creation of decision making support systems in real time. Also specializes in developing big organizational databases and building systems for data retrieval in multi-user environments. In addition, Dr. Weitzman lectures on topics such as database design and development, computer simulation, development of internet-based systems, performance research, and quality management.
Guest lecturers
Atty. Dan Or-Hof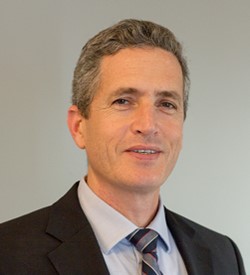 Owner and founder of "Or-Hof Technology & IP law". Specializes in information technologies, internet and communication, intellectual property, privacy, and information protection. Atty. Or-Hof represents national as well as international companies, among them technology, communication, media, and advertising companies. He is a prominent lecturer in academic courses, business forums in Israel and abroad, and advanced studies for judges and lawyers. Atty. Or-Hof is also a member of the Privacy Protection Authority and an advisor to the Ministry of Justice on law, information, and technology. 
Idit Neuderfer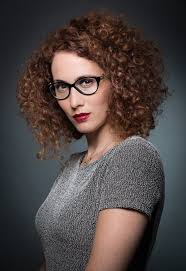 "The redhead of the business world", she is a consultant for empowerment of business presence, an actress and a lecturer, and she facilitates workshops on the art of presentation.
Gady Shlasky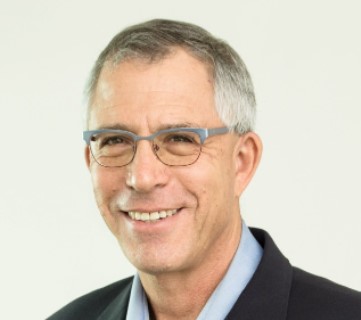 A serial entrepreneur, investor, and mentor to early stage projects. Co-founder and former CEO of Optibus, a company that develops public transportation and bus scheduling software using advanced optimization algorithms and machine learning to increase effectiveness in mass transportation. Prior to Optibus, Gady managed various technology companies in the fields of efficient energy use, educational computer programs, mobile phone marketing and advertising, and information security. Gady is a Bar-Ilan University graduate. He holds a degree in economics and computer science.
---
Contact Us
Department of Management, Technology Management Track
Head Of The Program- Dr. Amir Elalouf   Amir.Elalouf@biu.ac.il
03-5317258